Key Takeaways
The Humane AI Pin has a questionable pricing model, requiring both a high upfront cost and a monthly subscription.
The AI Pin likely won't be as useful or convenient as current smartphones or smartwatches, with a blurry display and finicky gestures.
The AI Pin's reliance on artificial intelligence is problematic, as evidenced by its incorrect information in the launch video.
Humane, the tech startup shaded in secrecy and made up of former Apple employees, fully revealed its first product last week. It's called the Humane AI Pin, and while we've seen teasers and demos of it before, the company officially announced it Nov. 9 with a pre-recorded launch video. Humane thinks that its new product "marks a new beginning for personal consumer technology," naturally. In the months leading up to the AI Pin's official launch, I became increasingly skeptical of the product.
Now that the Humane AI Pin is finally going to be available for pre-order, I can confidently say that my skepticism was warranted. With questionable usefulness, an outlandish pricing model, and the feeble nature of AI currently, it's clear that the Humane AI Pin is another failed product from ex-Apple employees.
The strange pricing model of the Humane AI Pin
It could have been a subscription or a one-time purchase, but not both
New product categories often come with a high cost of entry at the start, and that isn't new. Just look at the Apple Vision Pro, which is set to retail for a whopping $3,500 next year. However, Humane has went with an interesting strategy for the pricing of its AI Pin. It doesn't just come with a high starting price or a recurring subscription, it requires both. If you want the Humane AI Pin, you'll have to pay $700 just for the hardware and $24 per month as an additional subscription. We've seen companies require subscriptions to use hardware before, with the most notable one being Whoop. The Whoop 4.0, which is a fitness tracker, is actually quite popular despite the required subscription. But that's because Whoop doesn't make customers pay for a subscription and for the hardware.
It's worth noting that Humane's subscription is actually a pretty good value. You get a T-Mobile phone plan included and access to Tidal music streaming right out of the box, and these are pretty good perks. Finding a phone plan for $24 per month or less is tricky in 2023, so with that in mind, Humane's subscription pricing isn't all that bad. However, paired with the separate hardware cost, it's a tall ask. That's especially true if your Humane AI Pin isn't replacing your smartphone, since you'd be paying for the pin in addition to your monthly phone bill.
Can it replace your phone or smartwatch?
If it's quicker and easier to just use your phone, then what's the point?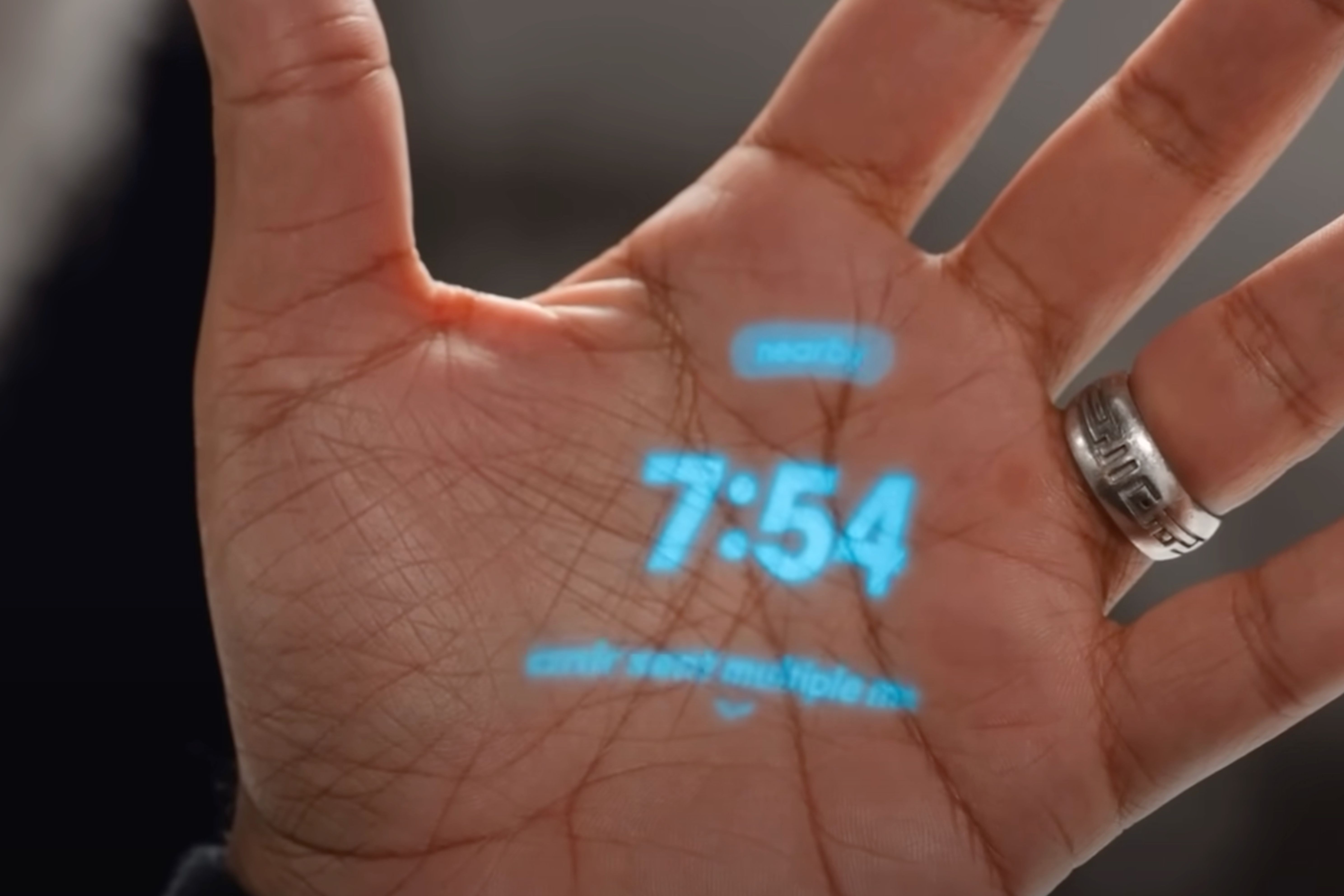 Source: Humane
With all these new form factors for technology, a good gauge of their usefulness is whether they're better or more convenient than current products. If the Humane AI Pin can be more useful or more convenient than the best smartphones, it might stand a chance at being a successful product. It might even be a hit if it could best a smartwatch, since it's a wearable device. The problem is, the Humane AI Pin is worse than both.
Just take a look at the AI Pin's laser-projected display in the image above, which was pulled from Humane's launch video. It's blurry and aside from the time, you can't make out much. To be fair, it might look better in-person. But this was a pre-recorded launch video, so Humane had infinite takes to get it right. Apparently, this is the best the AI Pin has to offer.
The AI Pin is controlled with voice and hand gestures. It doesn't have a screen, but rather uses that laser projector to show information on your hand. As such, the hand is a big part of how you use the AI Pin. Pinches are a primary way to navigate the UI of the Humane AI Pin. Call me a skeptic, but I don't see how this can really be more convenient than pulling out your smartphone or using a great smartwatch. With a mediocre projector and finicky gestures, the Humane AI Pin just looks like a smartwatch that's harder to use.
Artificial intelligence has a long way to go
The AI Pin made mistakes in the pre-recorded launch video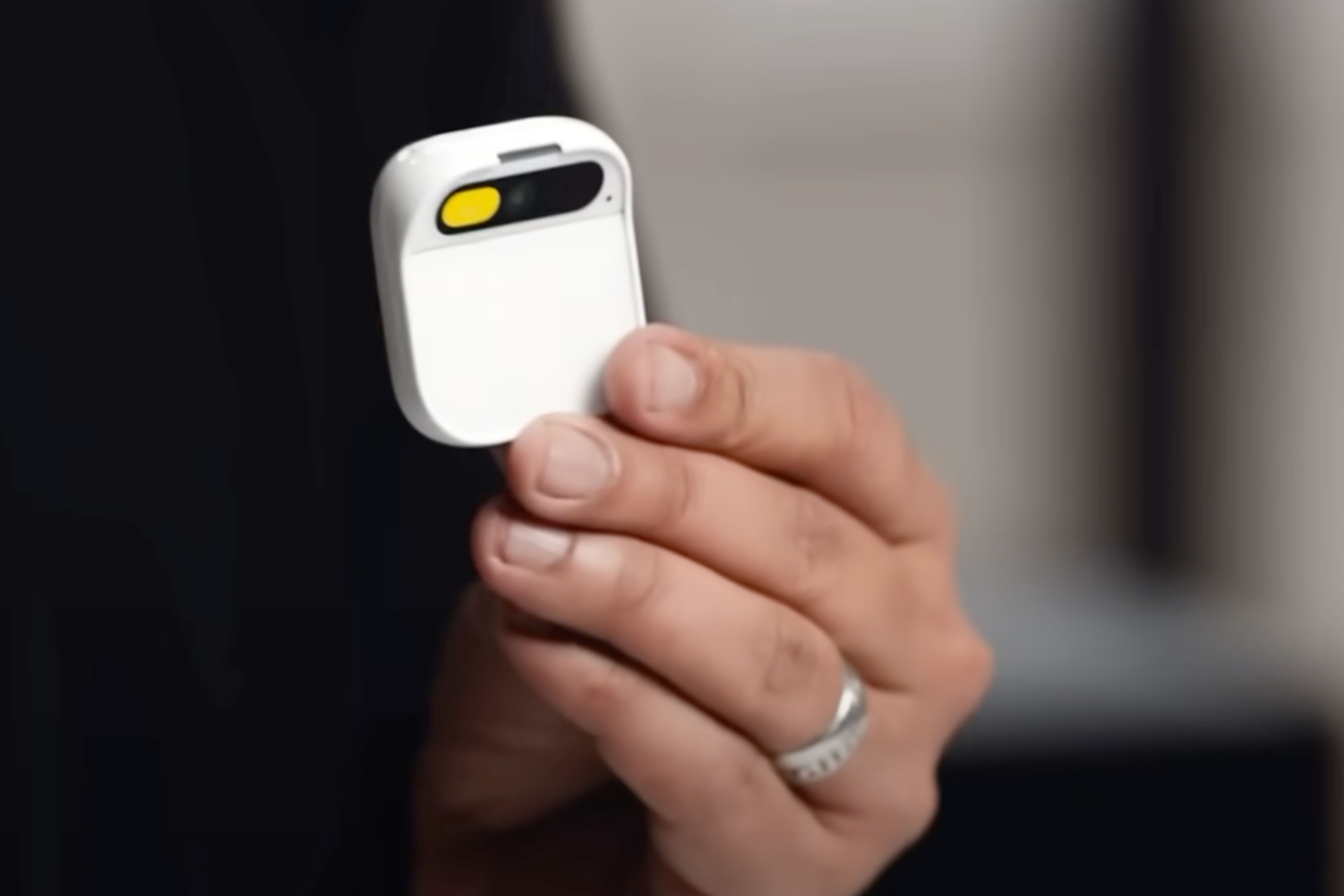 Source: Humane
It doesn't take many words to show how a device all about AI, in its current state, could be a disaster. Artificial intelligence gets things wrong, and a wearable device that could spout wrong information at random does more harm than good. I wish this was just a hypothetical argument, but alas, the Humane AI Pin literally got something wrong in the pre-recorded launch video. Human execs asked the pin "when is the next eclipse, and where is the best place to see it?" It responded that Exmouth in Australia or East Timor would be the best places to view the April 2024 eclipse. There's only one problem. The next eclipse, which is indeed coming April of next year, won't be visible at all in Australia.
All of this adds up to make the Humane AI Pin look like a product without a purpose. It has a pricing model that doesn't make sense, a use case that can't replace existing devices, and simply doesn't get things right. It's possible that in a few years, we'll all be wearing AI Pins and Humane has overcome what looked like a dismal initial launch. After all, tech media were unimpressed by the iPhone when it first debuted. However, what's more likely is that the Humane AI Pin will join the droves of startup misses by ex-Apple employees.