Whether you want the Air or the Pro, we've gathered up all the best MacBook deals that are available right here. You can find today's lowest prices below so you save the most money on one of Apple's premium laptops.
MacBooks are still generally expensive even after a price cut, but there's no point paying full whack when there are discounts to be found all the time. And even though it's a hefty initial investment, it can be worth it in the long run as MacBooks regularly sit atop our list of the best laptops available today. Apple's laptops are built with longevity in mind, so they can actually offer excellent value over other devices that you may need to replace every couple of years.
MacBook deals are regular, too, and there's usually at least one model with a solid discount at any one time. You can see all offers across the full range of MacBook Air and MacBook Pro devices just below, where discounts are regularly up to $400 / £300. Just don't expect to see any offers on the latest MacBook Pro 14-inch (2023) and MacBook Pro 16-inch (2023) that debuted in January.
If your budget doesn't stretch to one of Apple's premium machines, our hubs dedicated to the latest laptop deals and Chromebook deals are worth a look for a wider variety of cheaper and mid-range options.
Or, if you decide you need something more flexible that's still within the Apple ecosystem, you can always take a look at the latest iPad deals.
MacBook Air deals
It's a fantastic time to shop for a MacBook Air right now. We're almost a year from the launch of the MacBook Air (M2, 2022) so the price of the latest model with the M2 chip continues to fall. Meanwhile, the previous MacBook Air (M1, 2020) is regularly available for its lowest price ever
Even though the up-to-date version does come with a new design and performance upgrades, the last-generation device is still a powerful laptop and is actually better value for money for most – even more so when it's reduced. Check out today's offers right here or head over to our dedicated MacBook Air deals page for even more info.
As the new MacBook Air has only been available for a short time it comes as no surprise that the laptop has only received small discounts so far. You will probably need to wait until later in the year for events such as Black Friday for a significant price cut. And even then the chances are it will only be a maximum of around $10 / £100.
If you still want to buy one now then you can find today's best prices above. Based on our Apple Macbook Air (M2 2022) review, though, and the current price of the M1 version, you may find a better deal on that older model. You won't compromise too much on performance, too, as it's still capable of handling demanding work.
If you're choosing between the Air and Pro from 2022, though, this MacBook Air M2 could be a smarter buy as it offers better value for money for a similar level of performance.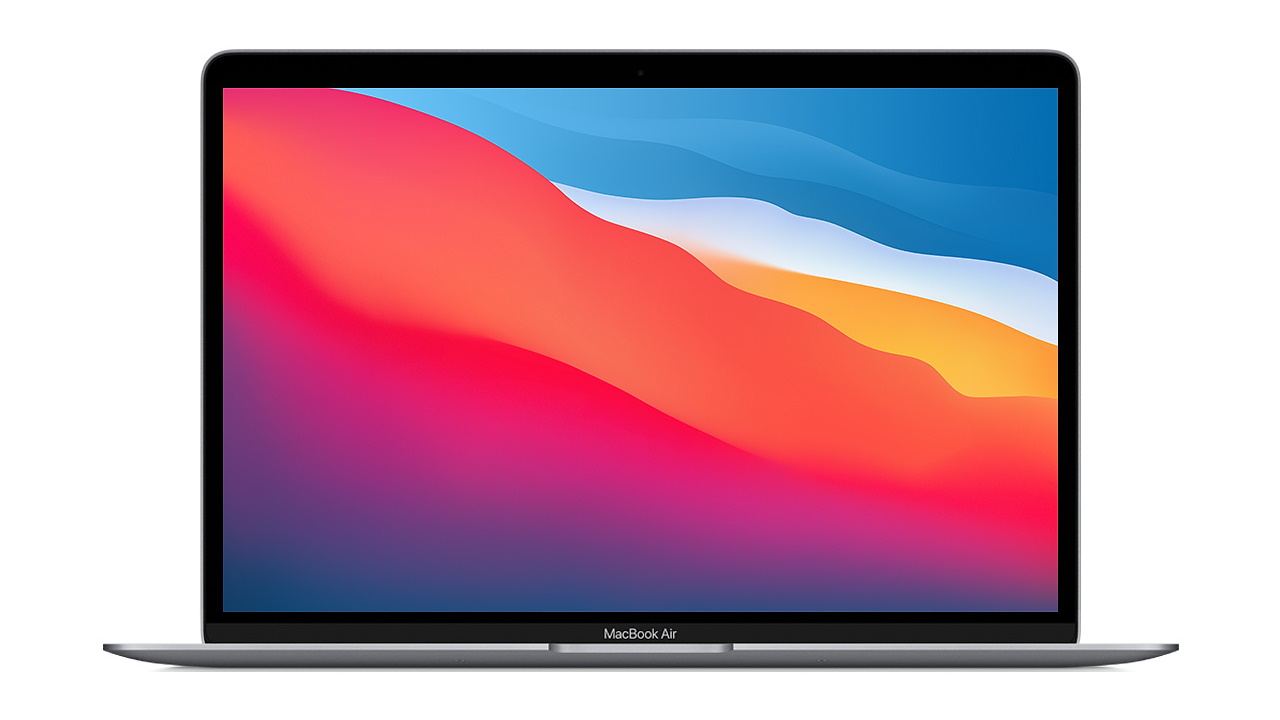 If you're after a performance boost, but still need a lightweight form factor, the MacBook Air M1 will be your best bet. While there's a serious performance boost in this model, you're not paying as much for it as you may think. In fact, we've seen some great MacBook deals over recent months that suggest Apple certainly isn't afraid to discount this model every now and then.
As the new MacBook Air with the latest M2 chip is now available, too, we're on the hunt for any bigger discounts on this model in the months ahead. If you see it available for $799 / £799 or less then know that's a record low price for the laptop and definitely worth buying. In fact, it's a better value-for-money pick for most with almost any discount of $100/£100 or more.
MacBook Pro deals
Two brand new models have recently launched: the MacBook Pro 14-inch (2023) and MacBook Pro 16-inch (2023). Given we are so early into their life cycle following a January release, it's extremely unlikely that there will be any deals at this stage. Still, you can find the latest prices below if there is a surprise price cut.
Elsewhere, if you're more interested in the MacBook Pro 14-inch (2021) and MacBook Pro 16-inch (2021) then reductions on these devices are available. They do seem to vary all the time but the smaller laptop gets the most deals with savings of up to $200 / £150.  
The new MacBook Pro 13-inch (2022) still hasn't had a considerable effect on any other models since it launched last year, but deals have been more frequent on the 14-inch and 16-inch versions in recent months.
Nevertheless, we don't see the new 13-inch version as a worthwhile investment. It may have a significant performance boost and excellent battery life, but it's likely overkill for most and doesn't feature a new design. In fact, for most, the MacBook Air M2 (2022) is actually better value for money for a similar level of performance if you've got an eye out for any MacBook Pro deals.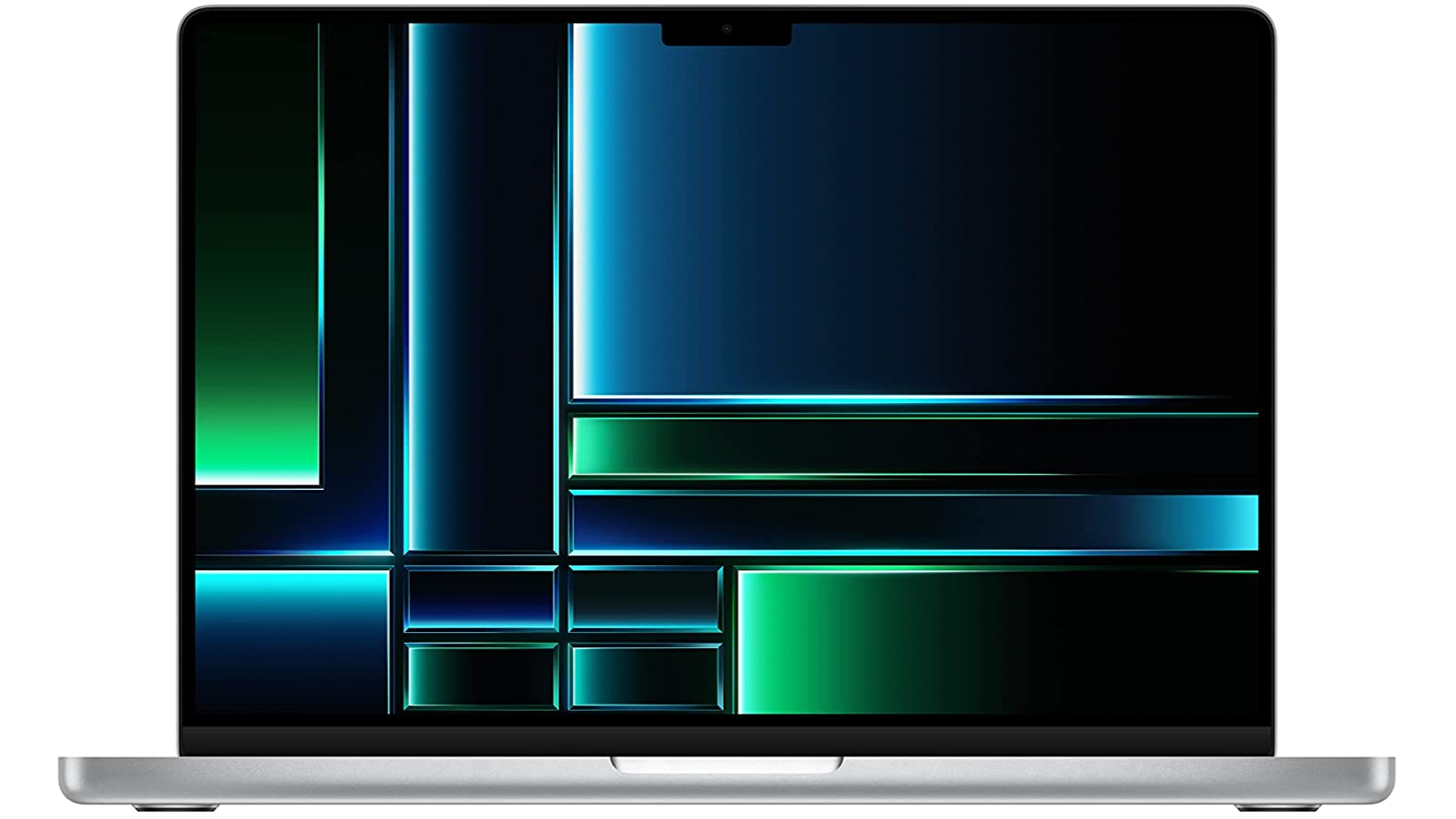 The MacBook Pro 14-inch (2023) is one of two new laptops that were surprisingly announced by Apple in January. The standout feature is the inclusion of the latest M2 Pro and M2 Max chips that power the device, offering some extremely high levels of performance.
Of course, given this MacBook is so new, it's highly unlikely that we'll see any deals at this early stage. There is the outside chance of a very small discount at retailers such as Amazon or Walmart as we've seen this before for previous models. However, the odds are very low, so expect to pay full price for the next few months if you're interested in one of Apple's newest premium laptops.
Now we've had some proper hands-on time and published our MacBook Pro 14-inch (2023) review, we can safely say that this is a solid upgrade over the last generation model. The specification boost is worth the price bump, so creative professionals after a compact and portable workstation will definitely want this on your shopping list.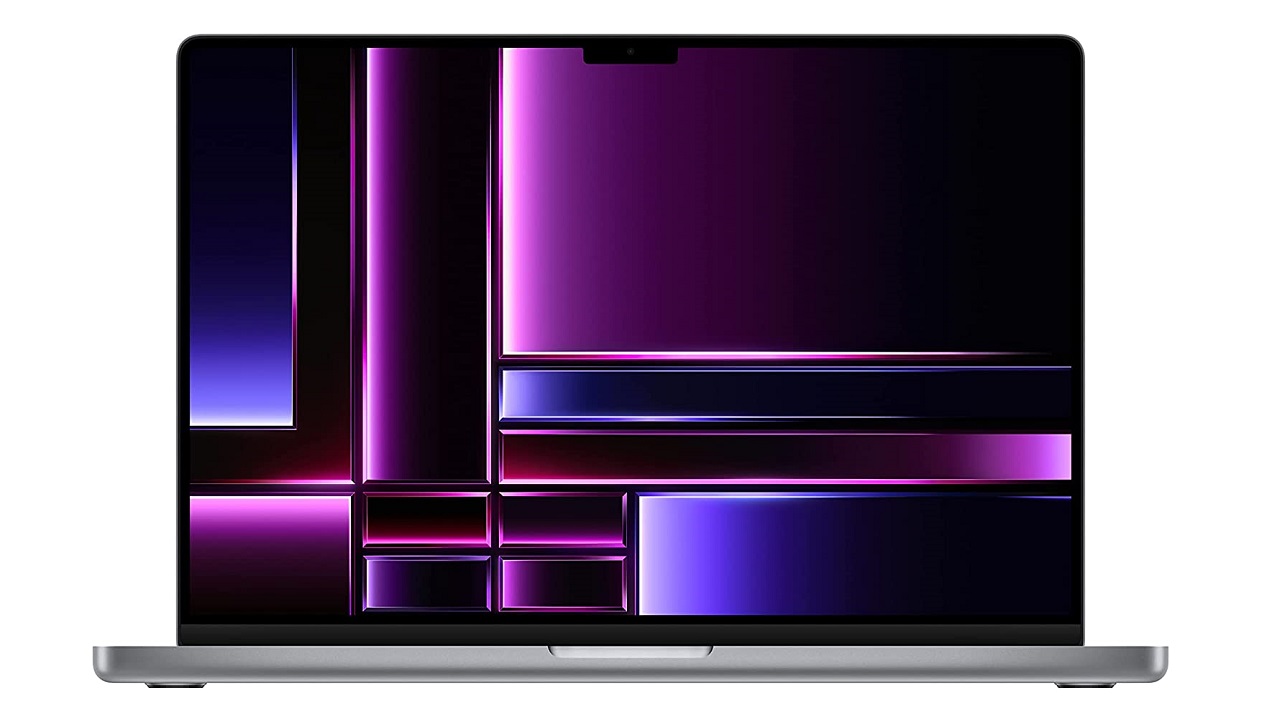 The MacBook Pro 16-inch (2023) is the second of two new laptops that were announced by Apple in January. As with the smaller version, the headline inclusion is the latest M2 Pro and M2 Max chips that power the laptop to give it incredible performance for even the most intensive creative and productivity tasks.
Naturally, given this MacBook has only just been released, there are no deals available so far. We might see some discounts at select retailers in the weeks ahead, but if so, they will likely be very small – perhaps $100 / £100 max. Keep an eye on places such as Amazon, Walmart and Best Buy as these are the place most likely to offer a discount based on previous sales.
It could still be worth the investment at full price, though, if you need a powerful workstation with one of the best displays on a laptop. Those are the features we praised most in our MacBook Pro 16-inch (2023) review. It's also a significant improvement over an Intel-based MacBook, so those looking to upgrade from one of those older devices should find it to be a worthwhile investment.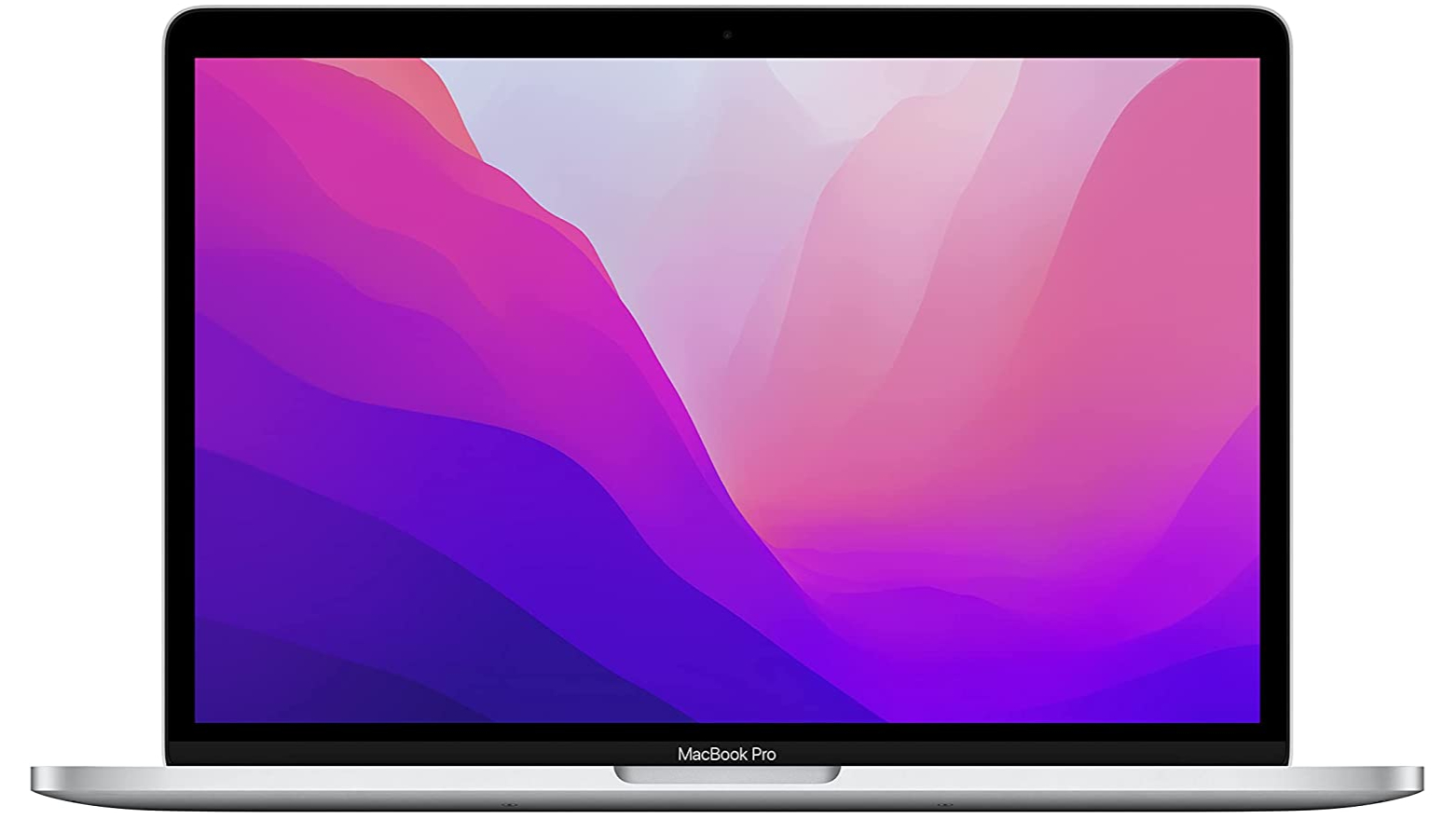 Apple's latest MacBook Pro 13-inch (2022) featuring the powerful new M2 chip is now available to buy. Prices start at $1,299 / £1,349 for the standard model with a 256GB SSD, so it's clear this is positioned as the manufacturer's most premium ultrabook and discounts are currently nonexistent.
With that in mind, we'd consider the recent MacBook Air with the M2 chip as a better value-for-money option. Sure, the performance increase with the latest device is nice, but it's generally more power than necessary for most. 
Meanwhile, the new MacBook Air doesn't fall too far behind in terms of performance and will more than comfortably handle your everyday use as well as more involving tasks. Best of all? It has a fresh design, better battery life and starts at $100 / £100 less.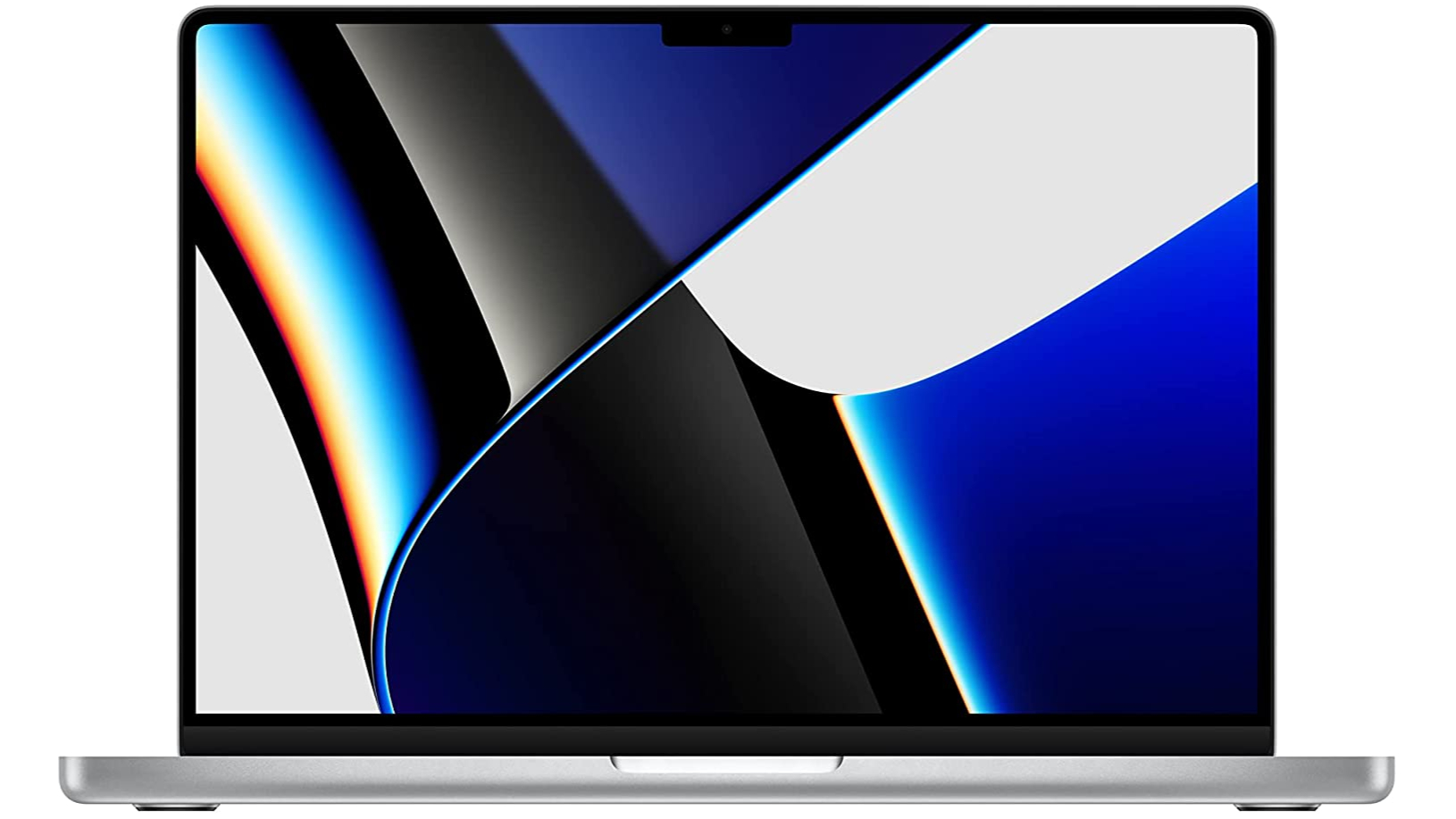 Creative professionals will find a lot to like with the MacBook Pro 14-inch (2021). It's a compact and powerful laptop that comes with a considerable number of ports so you can finally leave all those dongles and hubs in the drawer. With the latest M1 Pro chip at its core, it offers some incredibly fine-tuned performance that takes it leaps and bounds above the competition. The battery life impresses, too, while the screen is one of Apple's best yet – a crisp Liquid Retina XDR display featuring mini-LED technology.
For the general user, this device is probably a touch overkill, both in terms of power and price. Those still looking to jump onto the Apple ecosystem but don't need quite as much performance and features would be better to consider the MacBook Air or even an iPa .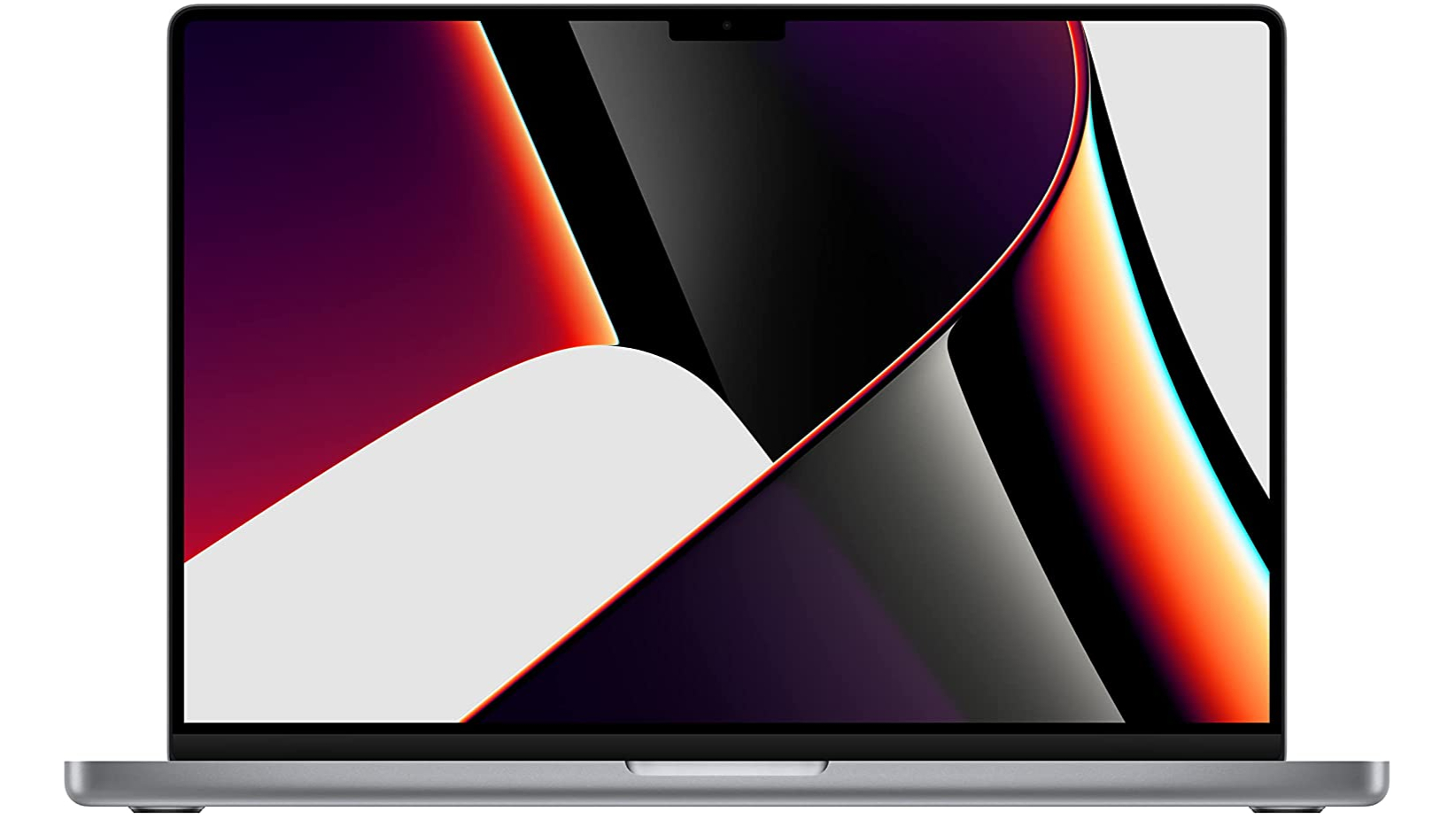 When it comes to top tier laptops the MacBook Pro 16-inch (2021) simply can't be beat right now. Apple's massive redesign of the 2019 MacBook Pro comes with a substantial boost in power with the M1 Pro or M1 Max chip, a stunning mini-LED display and a host of other most-wanted new features.
Those who want a more static workstation will appreciate the jump up to a 16-inch screen, though the 14-inch is a lot better for portability. It's also substantially cheaper, too, so those who don't need all the excessive power and are on a smaller budget will do just as well going for the smaller version.
How to find the best MacBook deals
MacBook deals are hard to come by for a reason – these machines last. That means Apple rarely discounts its older laptop lines with new generations, so it's harder to find that standout price if you're willing to swallow a few years on the market. 
That doesn't mean you're stuck with launch prices, however. In fact, MacBook sales are fairly common around certain times of the year, and do generally fall in line with new releases. While you might not find major discounts on cheaper entry level models, those shopping for the more specced out lines can enjoy some significant price drops around the holidays and major Apple launch windows. 
Is it worth buying a pre-2020 MacBook?
We'll say it again, MacBooks last. Many 2019 MacBook Pros are still running healthy to this day, though you might struggle to cram the latest MacOS releases onto them. But we'll say something else again, cheap MacBooks don't tend to lose their value. That means you can easily spend $1,000 on a MacBook from before 2020 and miss out on the latest processors, RAM upgrades, hardware features, and SSD storage sizes of the newer models that sit at similar prices.
That means if you do spot a particularly good MacBook deal on an older or refurbished model, it may well be worth your time. If you find yourself shopping between the $1,300 and $2,000 mark, however, double-check you can't pick up something newer for the same price.
What to look for in MacBook sales
MacBook sales tend to offer creepingly reduced prices on the entry level Air and Pro models while reserving the big drops for the more expensive configurations. While these deals tend to stick around the same sale prices every time they are reduced, keen shoppers will notice that traditional discount does grow a little every now and then. That will knock an extra $50 off the price sporadically in order to make headlines, but it also means that if you spot a particularly good MacBook deal it's not worth sticking around and waiting for a better sale in the future. 
It's worth shopping older models if you're looking to score a more impressive price drop, as retailers are keen to shift these units before any big release. Shop these MacBook deals if you're after a bigger spec in particular, as you'll often find the older mid-range models offering bigger power than entry level fresh releases for either the same price or slightly less. 
However, it's always worth keeping one eye on the prices of those latest versions. As we've learned with the 2020 MacBook Air, Apple is looking to make the MacBook more cost effective moving forwards. That means you might be able to find MacBook deals offering entry level new releases for less than their ancestors.
We've also got a look at more discounted Apple tech including the best Apple Watch deals, all the cheapest AirPods deals and top Apple Pencil deals.